Venetian Blind Drives
Sun protection technology has been part of us from the very beginning - especially drives for indoor and outdoor venetian blinds. Our unique know-how in drive technology is reflected in the robust construction and maintenance-free operation of the blind drives.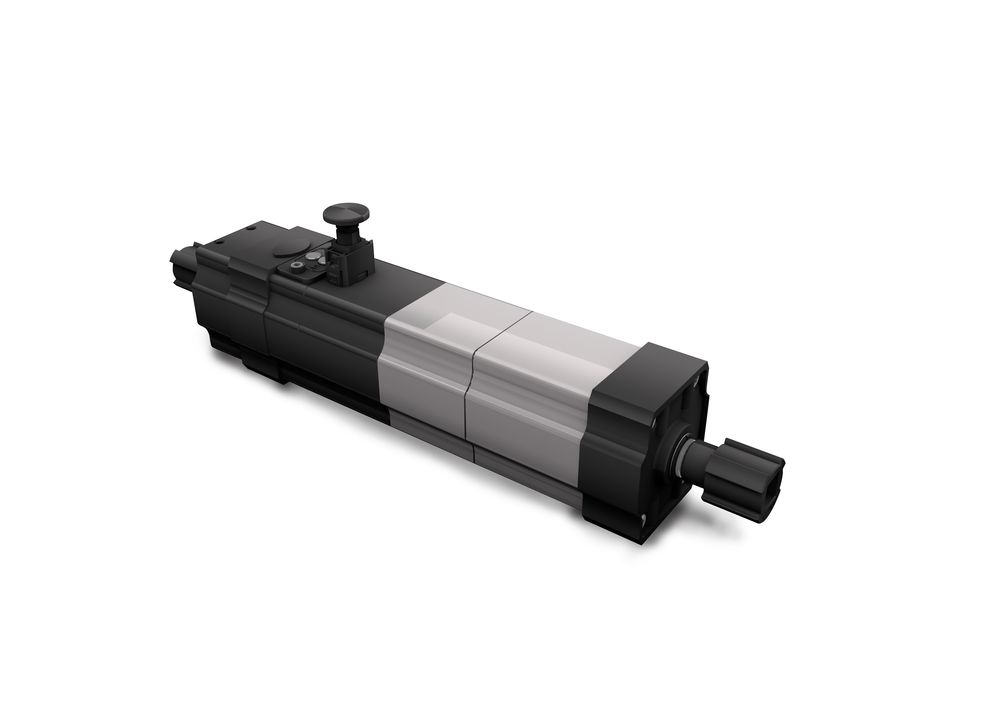 | Applied Voltage | 24 / 120 / 230 | V |
| --- | --- | --- |
| Nominal power | 7,7-218 | W |
| Nominal torque | 2x3-2x9,5 | Nm |
| Nominal speed | 5-32 | rpm |

Venetian blind drives of the series D:
Venetian blind drives from Dunkermotoren are characterised by their robust design and maintenance-free operation. Variants of the venetian blind drives are equipped with the standardised SMI technology. For decades, electric motor-driven venetian blinds have established themselves in outdoor applications and have become indispensable for larger objects due to their convenience and economic efficiency. Dunkermotoren, as a supplier of blind drives, has been significantly involved in this development.

DC drives for interior blinds:
The Venetian Blind Drives series DCD22 – based on direct-current technology - are particularly designed for the use in interior blind applications.


Standard venetian blind drives of types D259, D359 and D839 are based on AC induction motors. The drives are equipped with adjustable limit switches for the upper and lower end positions as well as an additional overrun limit switch for the upper end position. Graduated torques up to 20 Nm allow the use in all common blind systems.

The types D258, D358 and D838 are used in venetian blind systems with working position. These drives are equipped with two lower end positions for the working and closed position as well as an overrun limit switch for the upper end position.

Venetian blind drives of the D370SMI series with integrated electronics from Dunkermotoren enable an extended performance spectrum compared to the classic AC-based venetian blind drives with mechanical limit switches.

Digital connection of the drives to the building management system via the standardised interface SMI, Standard Motor Interface.

The load-independent speed control keeps the speed constant over the entire curtain height and thus leads to a uniform curtain run pattern, especially with containing many blinds.

A creep speed at each start-up enables a sensitive adjustment of the slat angle and thus an almost imperceptible sun position tracking.

A new braking concept eliminates disturbing braking noises.

The end positions are conveniently set via a control cable without the motor having to be accessible.

Several motors can be connected in parallel.


The venetian blind drives of the DCD22 series have been specially designed for venetian blinds indoors. These drives are based on direct current technology and are designed as centre motors. The DCD22-2-E version with integrated control electronics has adjustable upper and lower end positions as well as an overrun limit switch for the upper end position. The speed is controlled to a constant value, which enables synchronisation of adjacent hangings. With the DCD22-2-G version, whose integrated encoder supplies signals to an external control unit, individual solutions can be offered by the customer.
Is there a spare parts set for venetian blind drives?

Where can I find the plug/cable assignment?

The plug and cable assignments of our products can be found in the function and connection guides, which are available on our website in the Downloads section.
Do you have any questions on this product? Would you like individual advice, or to request a non-binding offer?