EtherCAT
Beckhoff and the EtherCAT Technology Group, ETG for short, have developed the Ethernet-based EtherCAT communication standard. Like PROFINET, EtherCAT is an open standard and is also suitable for time-critical Motion Control applications due to its fast transmission. With EtherCAT, data is exchanged according to the master-slave principle in which, for example, a PLC sends data to a field device.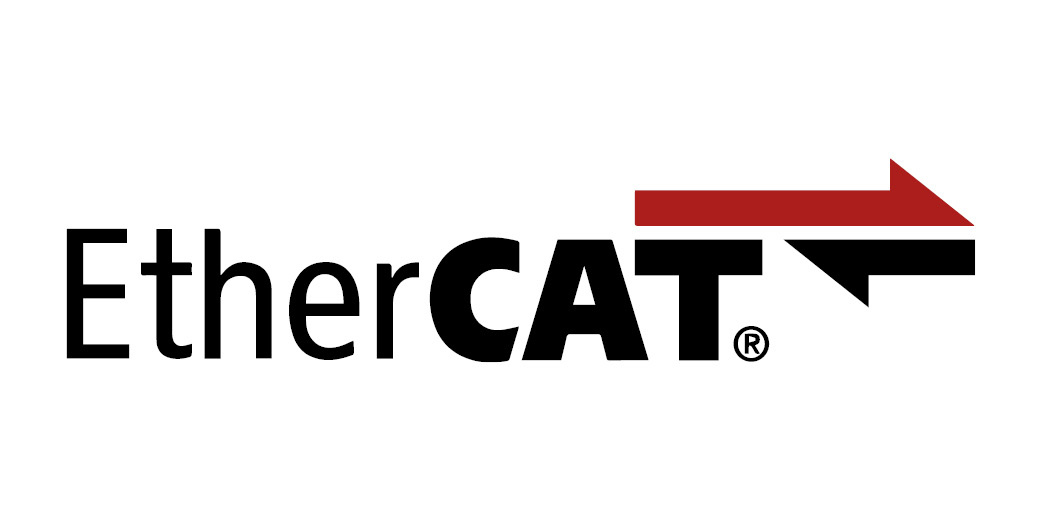 Dunkermotoren & EtherCAT
Dunkermotors of the BG series have already been equipped with an EtherCAT communication interface for several years. Since 2020, the BG dPro series is now available with an EtherCAT interface. This interface is either integrated directly in the motor housing or available via the external BGE 5510 dPro controller. With the EtherCAT integration in the dPro portfolio, the possibility for real-time synchronization with distributed clocks is also given. The Functional Safety Function STO is integrated in all dPro EC drives as standard.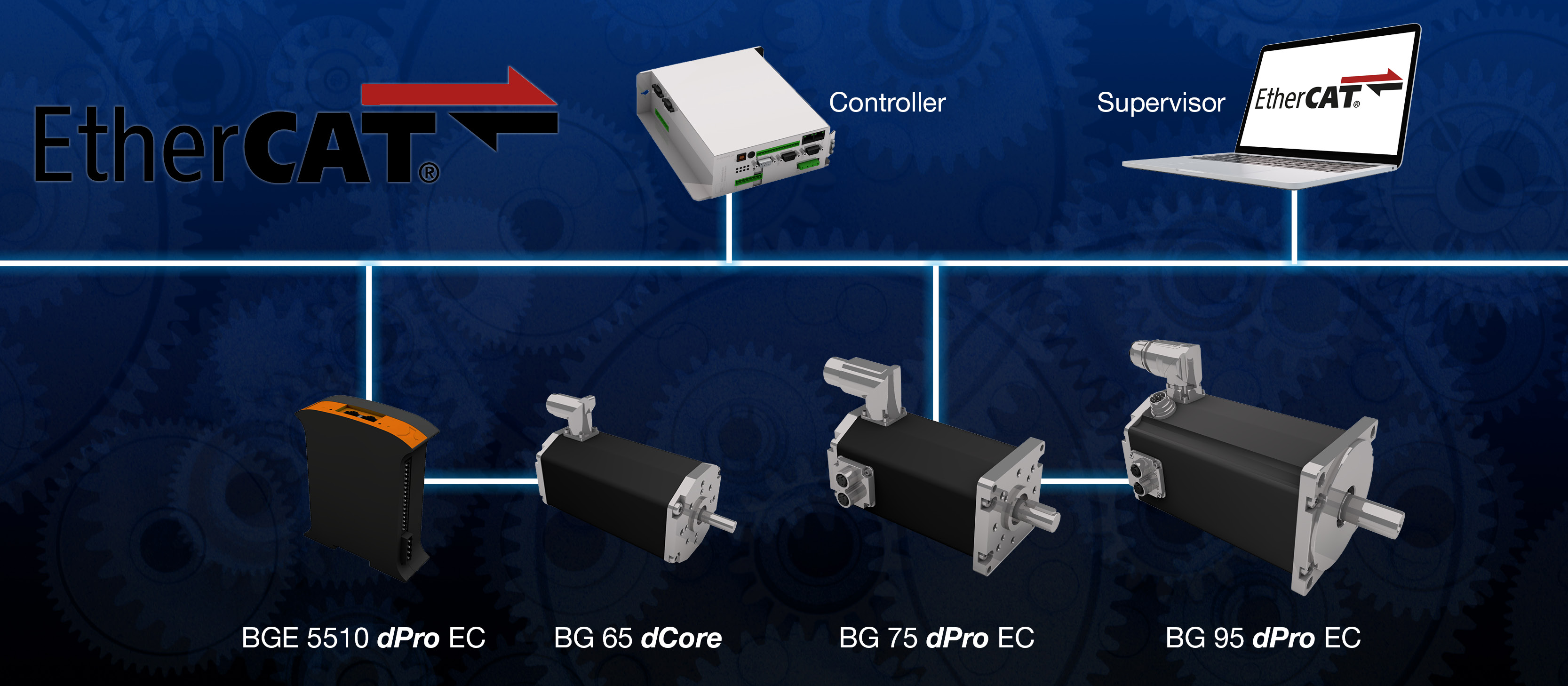 Application areas EtherCAT



» Fast data exchange due to short cycle times (≤100µs)
» Exact synchronization with distributed clocks
» Low hardware costs
» Different topologies possible (line, ring, tree, star)
» High availability due to cable redundancies
» High precision (jitter <1µs)