Safe and smart solutions to move you to the digital age
Automation, Industry 4.0, and Smart Factory is no longer unknown terminology in the food industry. We support you on your way to a smart factory with our experience in a wide range of industrial automation applications. We take specific food standards and requirements into account of course. For example, our motor solutions for "hygienic design" meet all IP and corrosion protection requirements. Since the motor's smooth operation, they can be used in weighing systems without any misreading or issues. When using our integrated motor control platform, we can create an all-in-one-solution that is intelligent, safe, and offers top performance.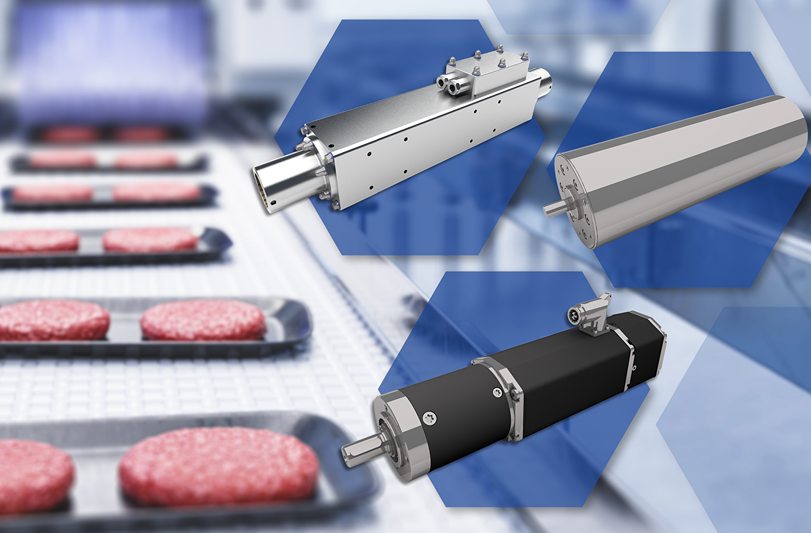 Why we offer the perfect motor solution


Better Together
Our wide product range covers various applications and machines

Our BLDC motors with integrated electronics are suitable for the most commonly used Industrial Ethernet interfaces (Ethernet/IP, EtherCAT, PROFINET)

Both BLDC and linear motors are successfully used in different areas of the food and beverage industry, and can be supplied in stainless designs as well as with higher surface protection

The intelligent motors with integrated electronics can reduce installation space and cabling in machines

BLDC technology drastically increases energy efficiency of the whole application and lifetime of the motor significantly, while simultaneously reducing noise and heat

With nexofox, we support the whole system by setting a predictive maintenance schedule, condition monitoring, and remote control of our intelligent motors. In the event of a malfunction, technicians can identify the problem in advance to shorten maintenance intervals and optimize processes
Our Drive Components in use


Dunkermotoren offers extremely well-balanced motors for fast and precise weighing applications. High power density will help reduce overall footprint of your machinery.

Brushless motor solutions will help increase overall efficiency of the application while offering low noise and heat generation in the device. This provides precise and powerful cutting control.

PET Bottle Forming Process

Dunkermotoren offers multiple solutions for bottle forming applications. Thermoforming operations can be improved with our compact and very highly dynamic linear motor. BLDC motors with integrated controls and high power density are great for carousel positioning or indexing.

High production efficiency thanks to synchronized operation of the BLDC motors driving the label roll stands, which place labels precisely on packaging containers.

Integrated motors offer highly dynamic operation with precise speed control while reducing overall system footprint and cabling. Long product life will help avoid breakdowns and service needs.

Customers can take advantage of our compact and precise solutions with additional surface protection. Industrial paint finish on the motor and accessories can protect your machine from environmental damage and wear.