Moving moments - guaranteed with us!
We have been a manufacturer of motor technology for over 70 years. From motors in automated guided vehicles, motors in CT devices, seeding machines and trains to door automation - our motors move a lot in your direct environment. Every day, around 1,200 employees worldwide ensure that we are at the forefront of the latest developments in the motor technology sector. You can also become a driving member of our success story.


Would you like to experience moving moments together with us? Then become part of our team.
Job offers
You can find detailed data protection information for applicants
here

.
Innovate with us while doing the work you love
Making a global difference
At AMETEK, we are solving our customers' most complex challenges with differentiated technology solutions. With operations in more than 30 countries, our businesses serve a diverse range of industries with a portfolio of market-leading products and brands.


AMETEK's businesses are truly making a global difference.


FIND YOUR CAREER
Dunkermotoren - Moving differently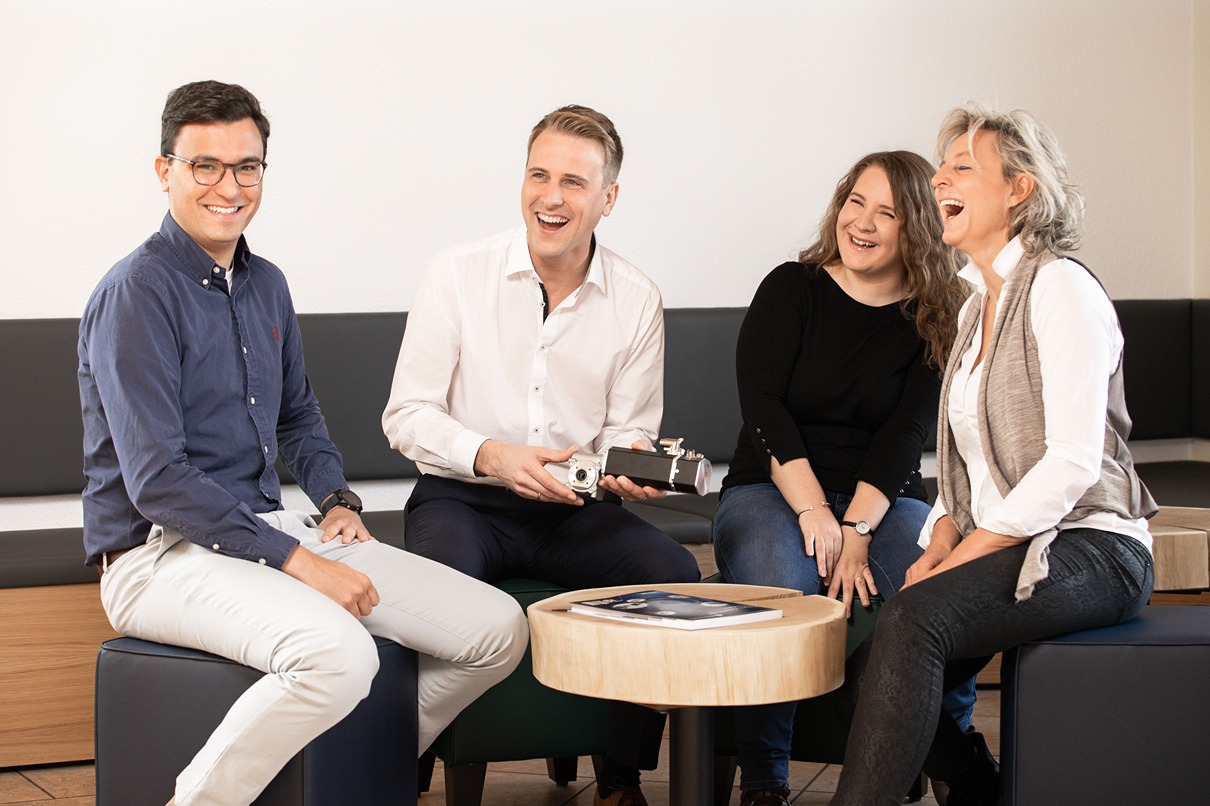 Why working at Dunkermotoren?
Short decision making channels, an open communication culture and a straightforward approach - you think this only applies to small companies? Not with us. We are a globally operating company, which is reflected in our modern corporate culture and yet we are deeply rooted in our home region of the southern Black Forest.






Our Benefits
More than just an employer
A full payroll bag at the end of the month is nice - but worth nothing if the working environment is not right. That's why we start where normal pay stops: With benefits that create real added value for our employees. Our ambitious goal: satisfied and motivated employees who are proud of their company.

Our employees can expect a whole range of additional and social benefits from us, including
Tariff commitment

Free water dispenser

Job wheel and battery charging station

Support in finding accommodation

Company diploma social worker FH / Supervisor

Company doctor

Health Management

Regular employee events

Canteen

Children's vacation program
Training and further education is a top priority for us. Our Dunker Academy, together with the further training catalog, offers individual opportunities to grow with us.
We are on the move - move with us!

Health is our greatest asset. With our health program, we would like to support you, so that you feel good all around. How?
Our sports and nutritional offerings include a varied sports program after work hours ranging from Nordic Walking, Indoor Cycling to Aqua Fun. Do you prefer team sports?
No problem - we are sure to have the right offer for you! Our canteen: Warm meals are freshly prepared every day. The salad buffet also offers a colorful selection for the small appetite.
Dunker Academy
The Dunker Academy is the umbrella for the continuing education and health programs at Dunkermotoren and lists all planned seminars and courses for employees in the respective year. It contains offers from the various specialist areas and provides a good basis for gaining further qualifications.
Basic Knowledge, Dunker Special and Dunker Portfolio

Training offers from this area serve the general acquaintance with our company: the entire production process of our products; the markets and applications for our drive solutions - also in an international context.

Our workplaces are becoming increasingly complex. Whether in the office, the warehouse or the machine shop, occupational safety measures protect our employees from damage to their health, from injuries and accidents and their consequences. We take this issue very seriously and do everything we can to keep our employees' knowledge up to date.

Methodology, behavior and communication

Whether our employees want to be convincing in a conversation or in a presentation - we promote this with the help of telephone training, presentation training, rhetoric training and much more.

Apprenticeship and Internship Programs

Our comprehensive training concept starts right at the beginning of their careers - our trainees and students regularly receive training in the areas of etiquette, communication and stress-free exam preparation.

Lifelong learning is essential for us - in order to not only maintain the expertise of our employees, but also to constantly expand it, we offer a diverse range of continuing education courses from a variety of disciplines.

IT knowledge is more important today than ever before. Digitization, Industrial Internet of Things, Smart Work: these requirements in the working environment need to be mastered. In times of change, it becomes particularly clear that new challenges need smart minds.

Health, sports and leisure

Only healthy employees are productive employees - so it goes without saying that we cooperate with the SLINS fitness studio in Bonndorf. In addition, we offer a diverse health program, which is supplemented by self-organized company sports and leisure groups.
If there is no suitable offer for you,
you are welcome to send us your unsolicited application by email