Door Automation with the World Market Leader
Nowadays, going shopping means that you're being accompanied at every turn while entering and exiting buildings. Department stores, drug stores, and even your local bakery welcome the next customer by opening the doors automatically.

More doors are moved by a Dunkermotor solution than any other in the world. Over the past decades, our GR 63 brushed DC motor in combination with our SG worm gearbox has established itself as the go-to product in this market. Thanks to our many compact and efficient drive solutions, we are your perfect partner for all things building automation.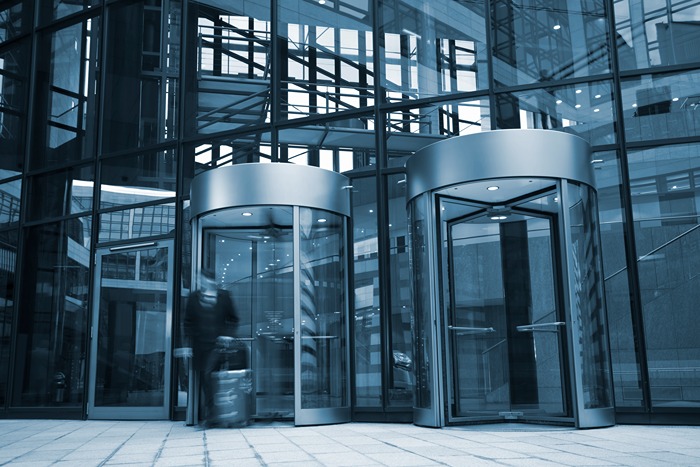 Why we offer the perfect drive solution
Better together
Trust in the decades of experience of the world market leader

Our drive combinations have been proven thousands of times and are used worldwide

With SMI we take the next step to the Smart Home

Our modular system is convincing with maximum flexibility starting from 1 unit

Achieve your energy goals with our energy-efficient IE 5 drives

With nexofox and our smart drives - with integrated or external electronics - we realize concepts such as Pay per Use with you.
Our Drive Components in use


Entrance Doors – Revolving, Sliding, and Swinging Doors

Automatic door systems are essential in building construction and can be integrated for specific purposes and situation. The most important requirements are reliability, long-term stability, and controllability as the system will go through countless cycles over many years.

Access controls / Turnstiles

In addition to simply entering a building, access control systems are also implemented more and more frequently. The access of certain restricted areas or safe exit from these areas is a common feature in train stations, museums, or office buildings. Individually customized movement profiles can be implemented in our control systems per application needs. Furthermore, our nexofox team supports you in the implementation of innovative data models and monitoring.

We don't just open the doors to the building, but also the ones to the vertical transport within that building. The telescopic sliding doors on the elevator are also included in our application portfolio. Due to the long service life of an elevator (up to 30 years is usually determined), the door system should operate with as few maintenance cycles as possible.

Our unique drives are designed to be connected to the main power grid directly. They can be used both inside and outside the façade and have proven themselves thousands of times. As a founding member of SMI, we comply and design around open standards.